5 Great Visits for the price of 2*
Take advantage of this amazing offer in Dorchester to see 5 top Attractions for the price of 2!
*Based on visits to the Tutankhamun Exhibition and the Dinosaur Museum, with no discounts or vouchers.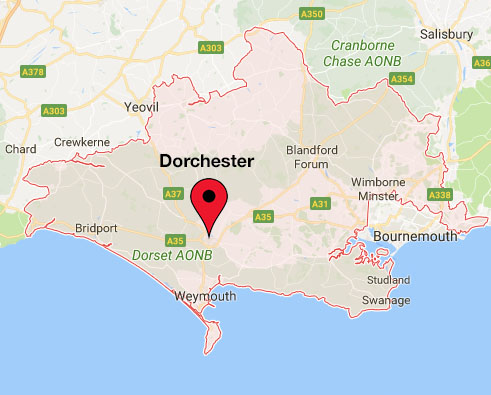 All attractions are within walking distance in the historic county town of Dorchester.
Tickets are valid for a week from date of first visit.
The Tutankhamun Exhibition
Be there at the world's greatest discovery of ancient treasure and experience it's wonder and excitement. Tutankhamun's tomb, treasures and mummy are superbly recreated in this stunning exhibition seen by nearly two million visitors. An experience spanning time itself. Frequently featured on television, it is not to be missed.
The Dinosaur Museum
In Dorset, home of the Jurassic Coast, come and explore the enthralling world of dinosaurs in Britain's original dinosaur museum. The Museum combines fossils, skeletons and life-size dinosaur reconstructions with hands on, interactive and AV displays. Regularly featured on TV - this all weather attraction is great fun and a must for kids and families. Through all school holidays the Dinosaur Museum runs special Great Dinosaur Hunt Trails around the museum with the chance to win a special Dinosaur Hunter's Medal.
The Teddy Bear Museum
Over 100 years of teddies! Charming displays in a delightful vintage setting take you to a time gone by. An unmissable and enchanting experience for the young and young at heart! Don't miss the unique family of people sized teddy bears. Featured on Blue Peter and other TV programmes including BBC's Antiques Road Trip.
Terracotta Warriors Museum
The amazing Terracotta Warriors are known as the eighth wonder of the ancient world. Unique life-size museum replicas from China, costumes, armour & cinematic displays. Gaze in awe at the huge Terracotta Warriors each one weighing up to 300 kilograms, over 40 stone! Plus displays of ancient tomb figures and pottery.
Mummies
This unique exhibition features a fascinating group of royal mummies not previously seen outside Egypt. Discover secrets of the ancient Egyptian magic that protected the pharaohs mummified bodies through mummies, sacred animals, funerary masks and objects specially recreated by museum technicians. A separate exhibition at the Tutankhamun Exhibition.